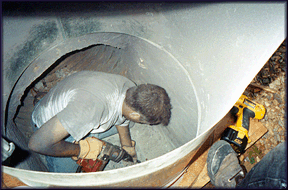 Sump Pump
One very common problem in down-draft booths, is that some pits seep outside groundwater, much like a basement; or the use of water by the painter to control dust accumulates in the pit. In some cases as much as 12-24 inches deep.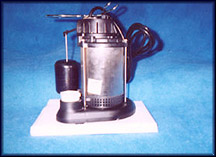 This is bad for the booth. The solution is the installation of a submersible pump into the concrete of the pit that automatically pumps the water out for you, keeping you from having to constantly do it yourself or pay to have it done.Can be installed in a half a day and is very cost-effective.
We carry a proven heavy duty 120-volt sump pump which features a high impact plactic base that will not corrode and is impervious to chemicals.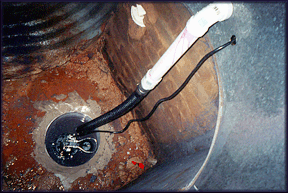 This pump also features a stainless steel housing for increased longevity. The pump is equipped with an automatic float valve and a 15ft grounded plug. A great addition to your down-draft pit!
call for pricing, installation available