Other Upgrades
Damper Installation
Maintains positive pressure of your booth.
---
Interior Painting and Coating
Keeps your walls bright and free of possible paint defects.
---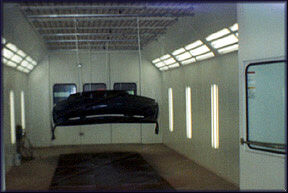 Parts Track Hanging System
Eliminates bulky floor racks
Keeps floor area clear for easier painting
Keeps parts in the center of the spray booth, away from walls

*patent pending
---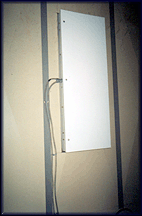 Light Fixtures
An easy way to upgrade your spray booth lighting.
---

Booth Lifts
Allows for easy painting of lower body panels.
---
Dessicant Air Dryers
This upgrade is a must, not an option!
---
Hose Reels
Eliminates air hose exposure to harsh conditions in your spray booth.