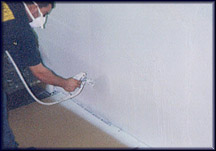 Step 7
Extra Options
These options are generally not included at the time of cleaning but can be included for an additional fee.
The Burner is inspected and checked for proper opperation. The burner's ignition system is checked with the addition of a new flame rod and ignitor installed. All air flow switches are cleaned that pertain to the heat plant. Note: this is for heated booths only.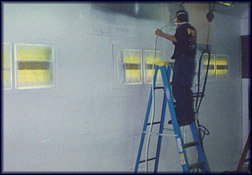 Burnt lighting is replaced along with any faulty ballasts. Broken glass can be repaired. Interior Walls are repainted and coated. Exterior lights and glass can be cleaned.
*call for details